The Best Australian Real Estate Podcasts to listen to
With the crazy schedule of our daily lives, it's difficult to find time to research and keep up to date with an industry that changes as fast as Melbourne's weather. In recent years, podcasts have become the most efficient, entertaining, and productive way for people to learn on the go, allowing listeners the ability to tune in whenever, wherever, and however they want. If you ever wanted to have your own angel and devil on your shoulder to whisper into your ear, podcasts will be the closest you will get.
Last week, we took a poll in the and chill office to uncover our favourite real-estate podcasts to listen to. In no particular order, here are our top picks:
Hosted by Bryce Holdaway and Ben Kingsley, this weekly podcast focuses on building solid foundations for property investment journeys, as well as improving their listener's financial literacy. Available as both podcast and Youtube formats, this show is entertaining to tune in as either, and currently has 223 episodes to date. With this many episodes, finding a topic about property and finance that applies to you will be a walk in the park.
Note that this podcast is not for the faint of heart. On average The Property Couch podcasts clock in at 50 minutes, with the occasional 2-minute light-hearted snippet sprinkled in between their information-packed episodes.
Not only do they have podcasts, but also a massive database of free resources and guides for you to dip your toes into. The Property Couch also have their very own Money SMARTS platform which is a free money management system to help you save your money. If you're looking for a podcast that will nurture you throughout your property investment journey, this is the show for you.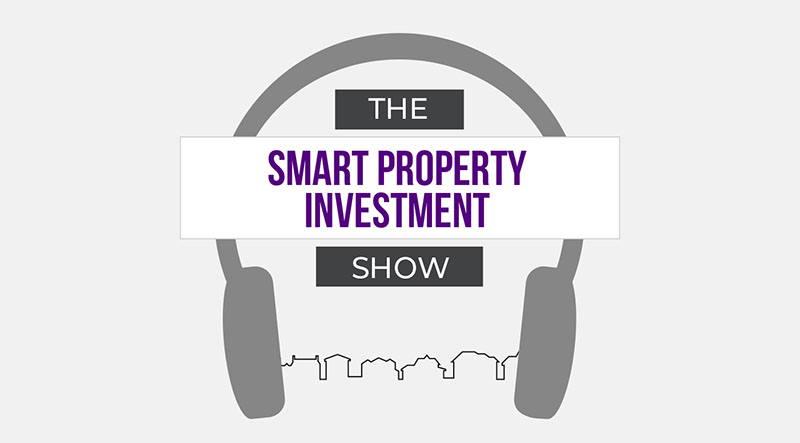 Some of the best ways to learn something new is to listen to stories and advice from the experts of that field. Combine that with a digestible 30-minute podcast format, and you get the highly accredited The Smart Property Investment Show. This podcast keeps real estate industry related news exciting and fresh through different viewpoints of its new guests every week, touching upon key issues such as property market, government regulation and the national economy. It really is the ultimate go-to podcast for all things property in Australia.
But the selling point of this podcast isn't that it showcases leading property experts, demographers, and politicians, but that it also highlights the successes of everyday investors, providing you with a tree of knowledge as well as inspiration in just 30 minutes.
Currently, episodes are released every 1-4 days on Itunes and their website, with specials in between to address pressing topics such as Federal Budgets. Of all the podcasts listed on this blog, The Smart Property Investment Show is the most well-rounded of all, with a diverse panel addressing multiple strategies to inform investment decisions for every individual.
Dubbed as the "local podcast with the real inside view," Sydney Property insider provides local knowledge and experienced, unbiased advice for sellers, buyers and investors alike. Hosted by Michelle May, an independent buyers agent, and mortgage broker, Marcus Roberts, Sydney Property Insider hosts in-depth and insightful interviews with industry experts to share the information you need to make the right decisions in the Sydney property market.
Focused specifically on the one market, this podcast has the advantage of feeling like tailored property advice without the price tag or the hard sell. It currently has 45 episodes for you to sink your teeth in, including topics such as bank loans, saving advice and suburb specific podcasts for an in-depth overview of your suburb of choice.
If you're looking for a podcast to keep you up to date with all there is to know about the Sydney Market, then this is the most detailed and informative series yet. You'll be able to listen to these jam-packed 30-minute podcasts on Itunes, Spotify and Soundcloud, with a new episode released every week.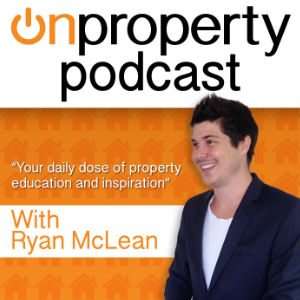 Though not available on traditional podcast platforms, On Property is a youtube channel and Buyers Agent Company that offers investment tips to help you achieve financial freedom through positive cash flow. If you're lucky enough to have Youtube Red, listening to this podcast on the go will be a breeze, but if not, then downloading the audio from the website is also an option.
The great thing about On Property, however, is it's pocket-sized format, lasting 10-15 minutes making it the perfect length podcast to squeeze in during any time of day. If you're extra pressed about time and love to skip through to the meaty bits, detailed time stamps are also available for you to do so.
So far, On Property has about 850 episodes, which are released almost daily. Topics range from property investment strategies to landing your first property and everything in between making this podcast out of all mentioned, the most diverse and informative podcast for aspiring, new and seasoned property investors. There's something for everyone.
---
As avid property investors and real estate enthusiasts, we understand how hard it is to keep up with current news and trends, especially if you're juggling a million different things including being on top of your Real estate investing game. Real estate podcasts are an efficient and productive way to get your fix while giving you the flexibility to work on anything else you need to do – all you need to do is just listen.
For those who love to consume their news more traditionally, you can also subscribe to and chill's monthly newsletter to get news, updates and insider tips delivered to your inbox every month.